SPOOKY SEASON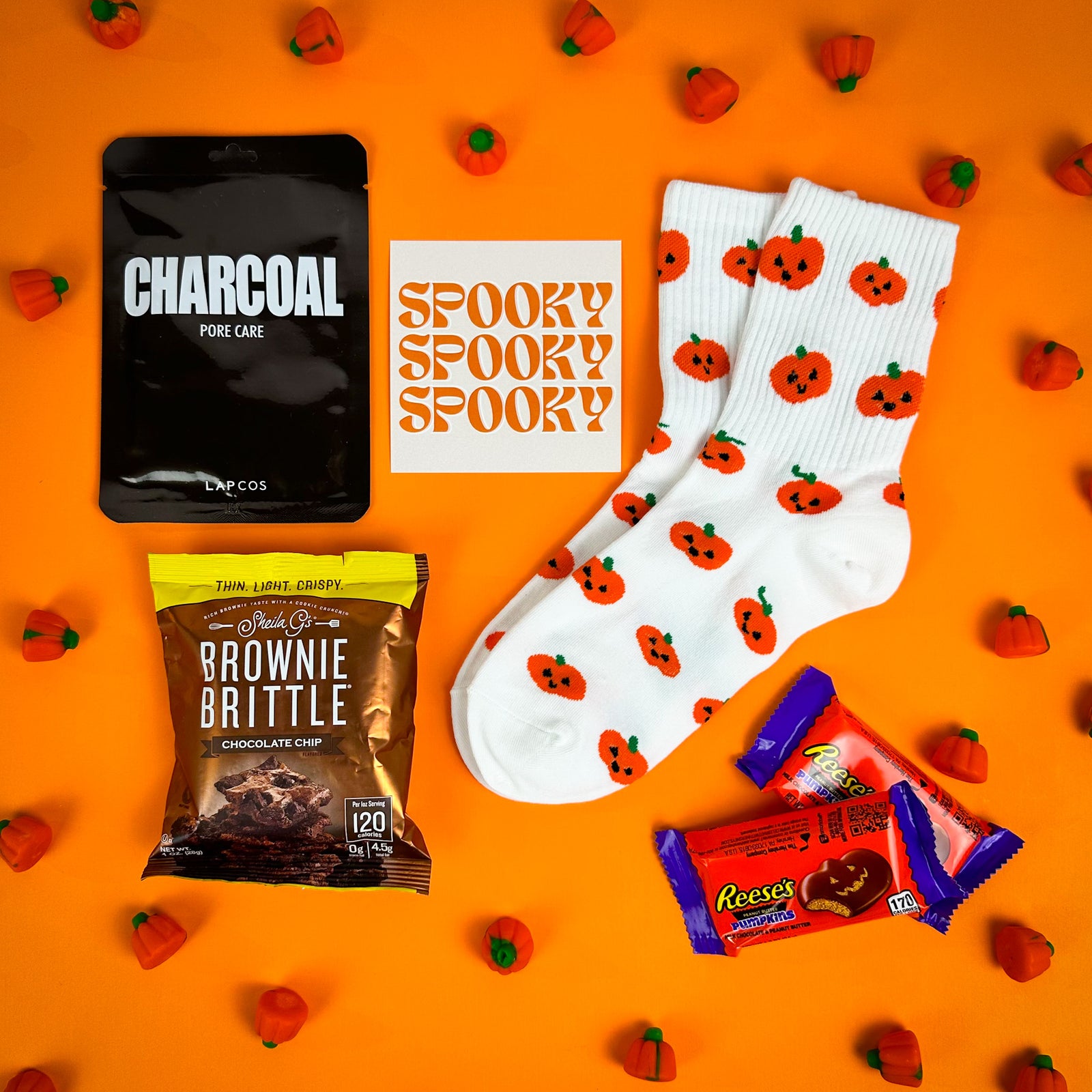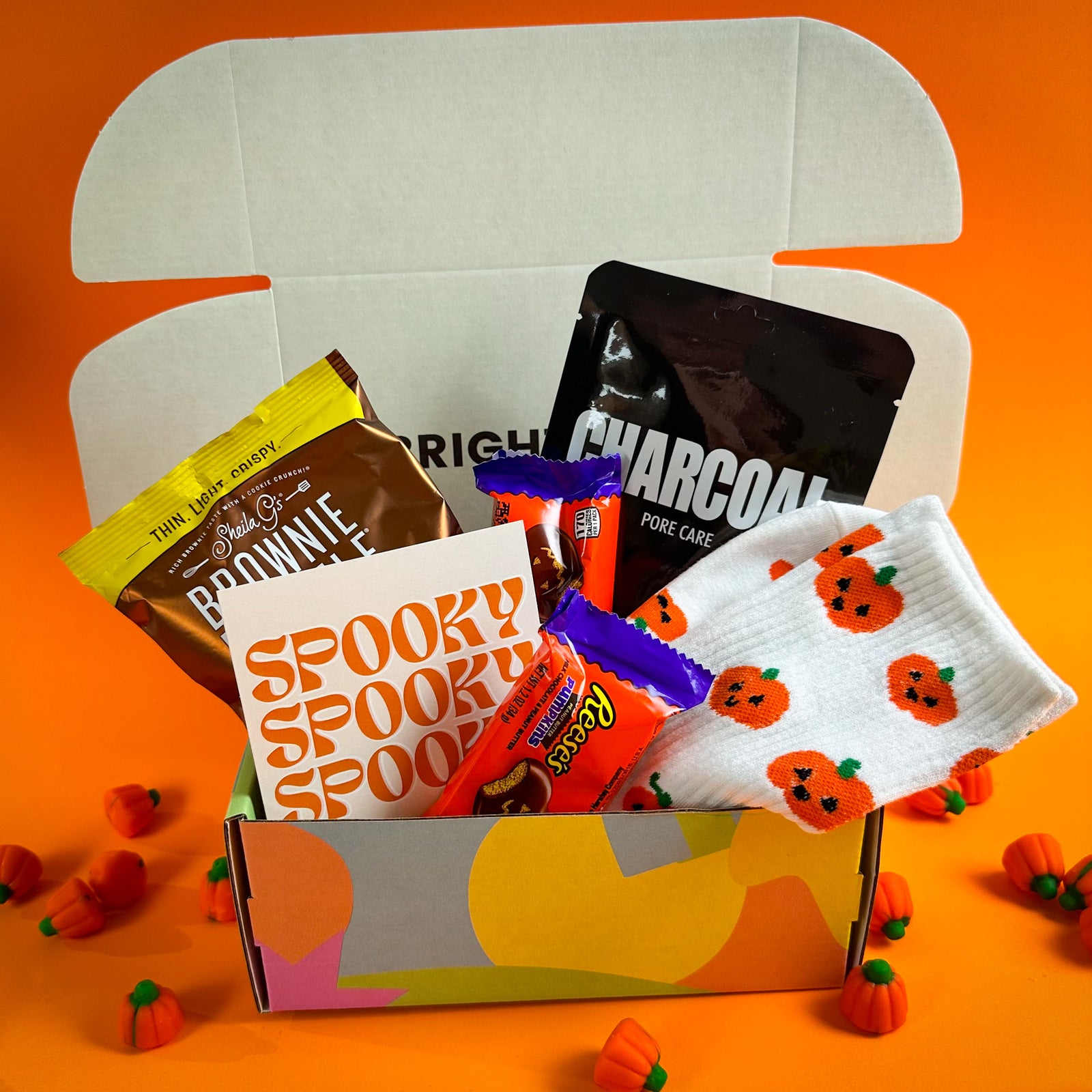 Send a spooky surprise! This box includes:
Pumpkin Socks

Charcoal Face Mask
Brownie Brittle
2 Reeses Pumpkins
+ Custom Card and your custom note printed on the back!
For friend
They really enjoyed the box and felt like it was such a nice treat to brighten their day! Did take a bit for shipping but that's probably more the post office problem
Happy Halloween Lovers Rejoice
Recipient absolutely loved the Halloween box! She loved the bath bomb scent the most and loved how cute everything was!